The Acadian Festival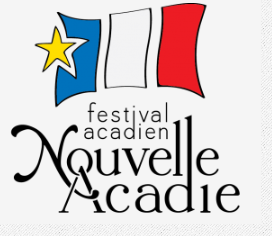 The Acadian Festival is a non-profit organization serving the territory of the municipalities of New Acadia: Saint-Alexis, Saint-Liguori, Saint-Jacques and Sainte-Marie-Salomé.
Its purpose is to promote Acadian culture in the Lanaudière region and has given itself the mission of organizing a cultural event that will promote the history and the Acadian origins of several village communities in Lanaudière.
The festival was founded in 2001 and takes place in the Lanaudière region by allowing a better knowledge of the Acadian heritage through various cultural and fun activities! The Festival offers typical and exciting activities such as the traditional storytelling, the Tintamarre, music shows, an authors' lounge, and much more!
The Acadian Festival of New Acadia is a great opportunity to meet! We have fun and we meet up with friends. It is also an opportunity to discover new people of Acadian descent in the Lanaudière region.