BLOU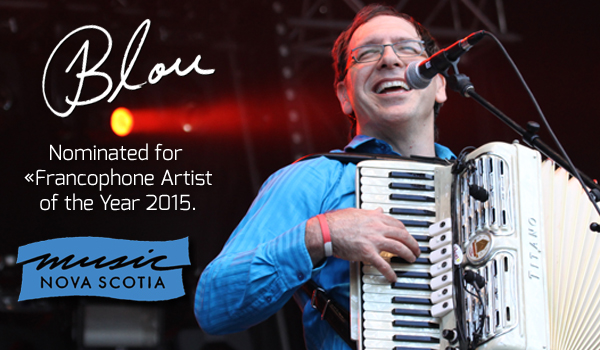 From shows in Marc l'Escarbot room at Pointe-de-l'Église to the International Festival of Shanghai, BLOU continues to sow its unique style. With music so different and original that a new word was invented to describe it: ACADICO.
The origin of the name BLOU comes from a man of Mi'kmaq origin who lived at the end of the street where BLOU lives, "Allée des BLOU".
BLOU occurs in various countries and of course all over Canada.He has made several albums, including a children's project by singer-songwriter Monsieur Bémol.
BLOU has over 20 years of career, has made many albums and has won several awards including the Cultural Development of the Year Award of la Fédération Culturelle Acadienne de la Nouvelle-Écosse to highlight his entire career which has contribute to develop Acadian and Francophone culture all around the world.