Art Gallery of Ontario (AGO)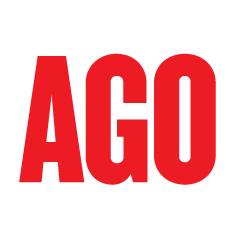 With a collection of more than 90,000 works of art, the Art Gallery of Ontario ( AGO ) is among the most distinguished art museums in North America. From the vast body of Group of Seven and signature Canadian works to the African art gallery, from cutting-edge contemporary art to Peter Paul Rubens' masterpiece The Massacre of The Innocents, the AGO offers an incredible art experience with each visit.
Experience the AGO in three different ways: explore original works of art on a guided tour, make art in an open studio environment led by professional education staff, or do-it-yourself and discover AGO treasures self-guided. Nous offrons des programmes en français – faites une demande lors de l'inscription. Programs are suitable for children in kindergarten to grade 12.
The Art Gallery of Ontario is located in Toronto. All of their tours and art making school programs are available in French. French Education Officers are available upon request at the time of booking.