Canadian International Student Services Inc (CISS)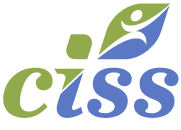 Since 1979, Canadian International Student Services Inc. (CISS) has provided exceptional summer camp learning experiences for students from all around the world. Today, the CISS name is globally recognized as the premier choice for junior language study programming in Canada. Among their summer programs, the CISS Montreal campus at College Ste.Anne offers French learning in an enriching bilingual environment. The program is suitable for students from age 12-17.
There is no better way to study French than to live it in French Canada! Students enjoy the comforts of the renowned College-Ste.Anne private school. This impressive technology campus boasts outstanding facilities and dedicated teaching staff. Students learn French in modern classrooms equipped with personal ipads and writable walls that make for interactive lessons. Classes are conducted Monday to Friday mornings and combined with afternoon activities schedule and weekend excursions exploring Montreal, as well as Ottawa and Quebec City. Our international teen program brings together a variety of nationalities each summer in a safe and secure learning environment.