CN TOWER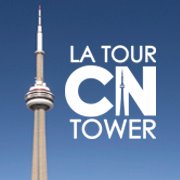 National icon, engineering wonder, the CN Tower is Toronto's "must-see". Rocket to the top in a thrilling 58 second ride aboard glass fronted elevators. Spectacular views from four observation areas include LookOut, the world famous Glass Floor and Outdoor SkyTerrace and SkyPod.
Canada's National Tower offers a fun and exciting learning environment with curriculum based programs:
Grade 3 - Strong and Stable Structures
Grade 7 - Form and Function
Grade 9 & 10 Geography and Urban Planning
Grade 9 – 12 Hospitality and Tourism
Education programs at the CN Tower developed by teachers for teachers! Bookings include:
An educator's guide with pre and post visit activities
Curriculum based presentation
Student worksheets
Elevation and access to the top to enjoy spectacular views from the LookOut and Glass Floor
Printed education program materials are available in French. As well with advance notice, French speaking program guides are available based on staff availability.