Communication-Jeunesse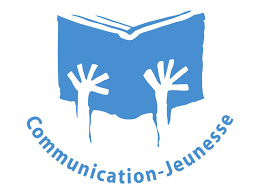 Communication-Jeunesse is a nationwide, nonprofit cultural organization that develops tools and reference materials to promote reading. Through their online store, purchases can be made for posters, publications/books, training/lesson  plans/manuals.
Communication-Jeunesse is a national, non-profit cultural organization. It started in 1971 with the help of a handful of cultural and educational artists who came together and founded an association to encourage and support the creation of cultural productions for youth, and make them accessible for all Canadian youth. Communication-Jeunesse has always been defending French-Canadian literature for youth.
Communication-Jeunesse is now a vast network of enthusiasts whose motto is the Pleasure to Read! Communication-Jeunesse now has members throughout Quebec and in the Canadian Francophonie. In schools, libraries and cultural centers, young readers form more than 300 reading clubs and share with others their taste and love of reading. To help make these young people a true reader, Communication-Jeunesse is developing reference tools and reading promotion materials for those who are passionate about sharing the joy of reading with young people.