DJ DELF – Performer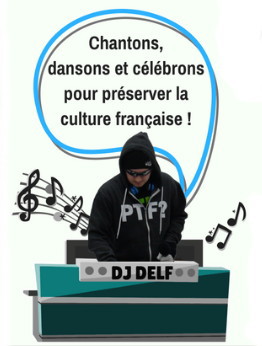 DJ DELF offers French culture school concerts. This 25-year-old French-Canadian artist has been an active player in the music industry for over 10 years. A graduate of the French language school system, he is proud to promote the language of his heritage with your French students. DJ DELF offers two different shows that are good for all levels and all grades.
Vive la culture ! - DJ DELF spins fresh new electronic versions of old French classics. Your students will sing, dance and learn as he weaves the tapestry of a musical journey in time, sharing quick stories about the origins and meanings of the songs and their cultural importance.
Célébrons le français ! - This is your modern, French celebration of the language that we all love to share. Students will sing, dance and interact with a mix of DJ DELF, Étienne and French classic songs.
Every school that books a DJ DELF concert receives a concert package including free music, music videos, two music books, tour poster and stickers.