Ecosource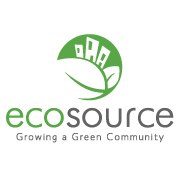 Ecosource is an Ontario-based environmental education non-profit organization serving youth, adults, and families in Mississauga and throughout Peel. They are an innovative environmental organization specializing in fun, hands-on programs that focus on how each of us can change our daily habits to become better environmental citizens.
Services:
Programs
Ecosource offers a large range of FREE community education opportunities for individuals and families who would like to get involved with growing delicious organic food in the community. Some programs are ongoing and require a more intensive time commitment from volunteers, while others are offered on a drop-in or one-time event basis.
Field Trips
Jardin de l'éducation is the first gardening program offered in French in the Region of Peel! This FREE program encourages participants to learn and explore using hands-on activities in community gardens ( 6 sites across the City of Mississauga ) and remotely on a unlimited basis in class, at camps, and in partnership with community groups. Program is suitable for all ages.