Envol 91FM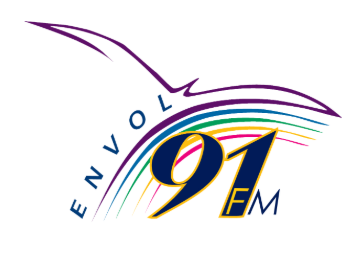 Manitoba Community Radio Inc. is the result of the combined efforts of people from all walks of life who wanted to see the birth of a French-language radio offering music and entertainment. Thanks to the dedication of hundreds of people and many local organizations, Envol 91 FM truly becomes a community radio.
Envol 91 FM went on the air on October 21, 1991. It is the first Francophone community radio station in the West and Territories. As a Francophone community radio station belonging to its community, Envol 91 FM offers you:
• a "rock-relaxing" style of music every day of the week, followed in the evening by specialized shows of folklore, blues, classical, jazz and many other genres;
• access to Manitoba's urban and rural Francophone communities;
• the dedication of more than 50 volunteer animators;
• competitive advertising rates.
Envol is more than just a radio station. It is the voice of Manitoba's Francophone community. Envol provides access to a diverse and educational programming that meets the needs of the community. It reflects its cultural diversity and transmit it.