FÊTE FAMILIALE DE L'HALLOWEEN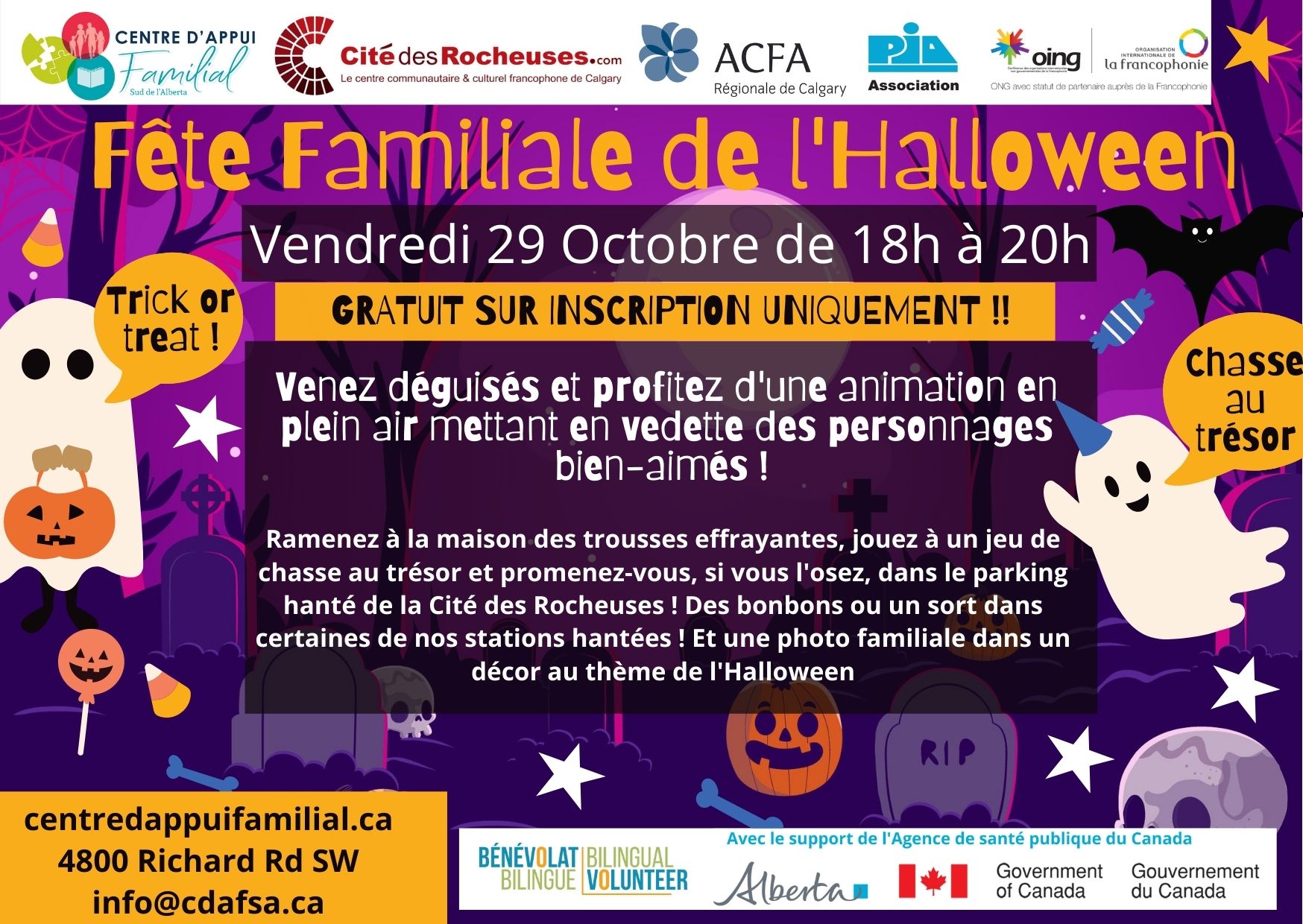 This year, come spend Halloween with le Centre d'appui familial and la Cité des Rocheuses, with major partners ACFA régionale de Calgary and le Portail de l'Immigrant Association!
Wear your best costume and visit our fête, starting in the parking lot located in front of La Cité des Rocheuses (it will take about 15 minutes to walk through all the attractions). Please register in advance.
Halloween zone attractions: treasure hunt
· Treasure hunt · Meet your favourite characters · Photo booth : we will offer one photo per family (don't hesitate to have the entire family get dressed up!).