Girl Guides of Canada (Ontario Council) French Language Adventurers Camp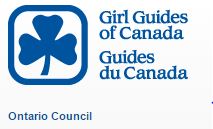 The Girl Guides of Canada Ontario Council camping program offers specialty programs such as their Language Adventure Camp for girls born 2001-2006 in Haliburton /Barrie. This program is packed full of traditional camp activities with parts of the camp instructed in French/bilingually. Some campers will be starting with the most basic French skills and others will be fluent. Staff will work with each camper at the level they arrive with and work to increase their conversational language skills from there. Campers will speak French on site, all camp activities will be done bilingually where possible, and program activities will be in French when an instructor is available.
All campers will participate in a 3-day excursion towards the end of their stay as well. They will stop in Ottawa on their way to Camp Wa-Thik-Ane (Quebec Girl Guide Camp), visit Mont Saint-Sauveur and Aventure Laflèche for activities to enhance their French language skills.