Kattam – Performer / Musician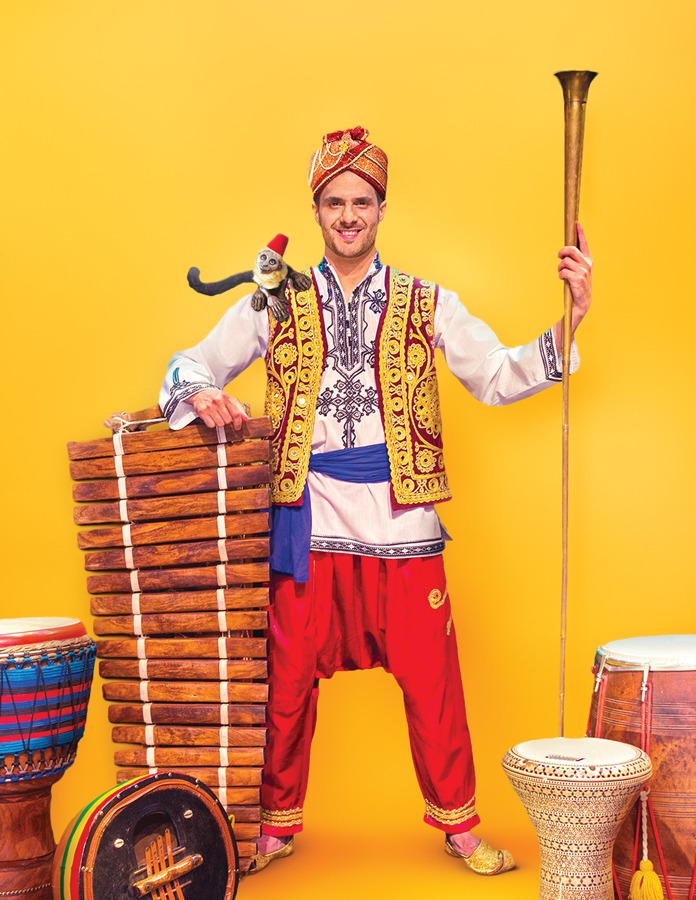 Kattam is an percussionist artist performing in Montreal and internationally. He is also a youth leader and creator of the shows "Kattam and his Tam-Tams". His solo productions are best suited for nurseries, primary, theatres and festivals. Kattam awakens young people with the beauty of Africa, the Maghreb, the Middle East and India! The show takes place in the form of a musical and cultural journey of exploration through rhythm, song and dance. The production is inspired by the desert dance (baladi dance and trance of the Arab world), rap Africa (beat box), Indian sufi song, bollywood dance, pop music of West and North Africa and much more. Accompanied by his Takoum monkey, Kattam involves children in his performance with group (choreography) and individual opportunities guaranteed to have your students entertained and amazed.
New ! Kattam now has three digital offers : YouTube educational vignettes, complete virtual show and a live interactive show on Zoom !!