Learning Tree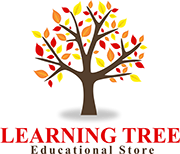 Learning Tree Educational Store located in Burlington that offers educational products and programs. In addition to their retail products, they also have a 500 square foot in-store classroom where they offer programs for learners of all ages. They aspire to become a "learning hub" in Burlington, providing valuable learning opportunities in a wide variety of areas including French instruction and French camps.
Services:
Camps
Their French camp is taught by a certified teacher and features a balance of songs, stories, activities, crafts, and games. The focus of the program is to develop French vocabulary in a safe, creative and positive setting. Camp is suitable for children age 4-9.
Programs
French programs are also available to support your child with their education and French skill development in a group setting. Programs range in age from students in JK and up.