Les Rendez-vous de la Francophonie (RVF)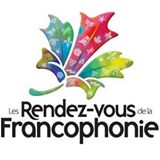 Les Rendez-vous de la Francophonie ( RVF ) is part of the events surrounding the Journée Internationale de la Francophonie (March 20), which is organized every year around the world to promote the French language and its numerous cultural expressions!
The RVF is an initiative of the Canadian Foundation for Cross-Cultural Dialogue, whose mandate is to promote and support dialogue among the Francophone, Acadian, and all other communities in Canada.
Today, more than 9.5 million people in Canada keep the French language alive. The RVF is a time for Canada's Francophonie to celebrate!
By bringing together and listing the hundreds of activities organized by Francophones and Francophiles across the country, the RVF conveys the tremendous energy of communities and regions, and invites you to join the activities.
The RVF is an extraordinary opportunity to come together in celebration!