Ma Classe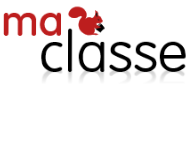 FSL instructors at Ma Classe!® follow a modern communicative approach that aims to teach students effective, real-life communication skills in a number of conversational contexts or situation, based on students' immediate needs and expectations. Teachers are motivated native speakers fully trained in the field of French as a Second Language (FSL) Instruction. 
Ma Classe is located in Toronto and offers a variety programs at all levels year round for toddlers and students. Programs include small group classes (4-8 students at most) at affordable rates in French immersion, Core French and Play & Learn themed French sessions. 
All programs are CEFR-based (Common European Framework of Reference) - a comprehensive set of level descriptors used in most language schools around the world for second language assessment and testing..