Montreal Impact Soccer Schools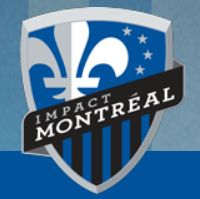 Montreal Impact offers 6-day soccer clinics with 5 or 6 nights' accommodation, where participants can experience a full week of soccer, from sunrise to sunset, immersed in the Bleu-Blanc-Noir culture.
The experience of the club's Soccer Schools staff will allow young players aged 9-15, grouped by age and by level, to take part in first class training sessions. They will improve their overall ability and understanding of the game, as well as improving their technical skills and motor development.
Where: Ahuntsic – Collège de Bois-de-Boulogne, Montreal, QC
When: July
Ages: 9 – 15 years old.