Nature Photography Workshops on Vancouver Island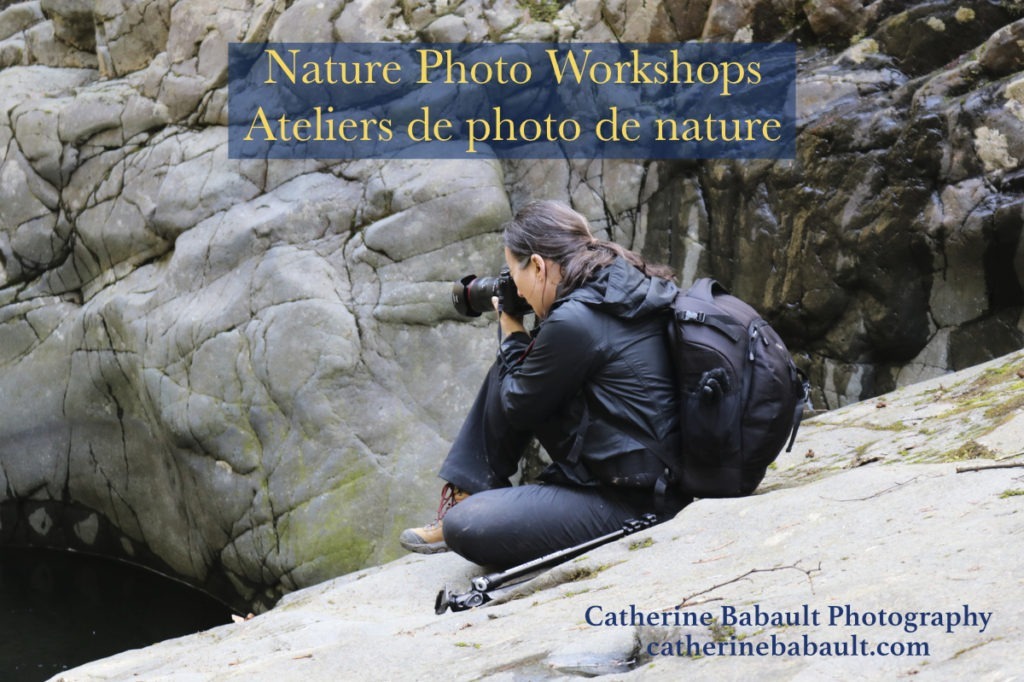 Catherine is a nature and wildlife photographer based on Vancouver Island, in British Columbia. She is passionate about photography and loves to explore the wilderness on the Island. When not in the office, you will find her in the field, rain or shine.
Catherine is the author of the photo book Vancouver Island Wildlife, a Photo Journey, for which she just won a Nautilus Book Award in the Middle Grades, Non-fiction category. She gives online book presentations to schools (K to 12), associations and organizations across Canada.
She also gives nature photography workshops in the great outdoors all year long. Students learn about the elements of design, use of light, composition and how to take better images.