Ottawa-Carleton District School Board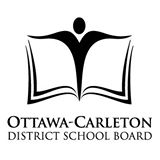 The Ottawa-Carleton District School Board ( OCDSB ) offers Elementary and Secondary International Languages (IL) Programs through the Continuing Education Department.
Services:
Camps
Les Amis Core French Camp focuses on further developing French language skills through classroom instruction over the summer. Music, games, reading, crafts, and theme-based field trips are designed to encourage children to explore the French culture while having fun. Who may participate include children aged 5 to 12 enrolled in Regular English Program, children aged 9 & 10 enrolled in Middle French Immersion Program  and children aged 5, 6 & 7 enrolled in Early French Immersion Program.
Programs
Language classes are available year round, regardless of heritage, free of charge, to elementary school-age children (Junior Kindergarten to Grade 8), who are Ontario residents primarily from the Ottawa-Carleton area. The focus of the Elementary Program is to offer children an opportunity to develop and/or maintain the ability to listen, speak and write a new language or the language of the home or heritage.