Oxbridge Academic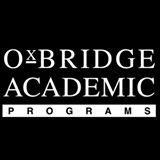 Oxbridge Academic has been welcoming intellectually adventurous high school and junior high school students to Europe for over 30 years. Their programs have been designed for students in grades 8 - 12 all with the goal of giving young people the opportunity to live and study in the historic and scholarly centers of learning that are Oxford and Cambridge in Barcelona, England, St Andrews in Scotland, Salamanca in Spain, Paris and Montpellier in France.
Programs:
L'Académie de Paris is an academic program for students in grades 9-12 held in the Lycée Notre Dame de Sion, a top independent school in the heart of Paris, France. The program is an intensive French language course offered at all levels from beginner to advanced and no French language requirement is necessary for the program, as nearly half of the twenty courses offered are taught in English. Courses range from Fashion to Art History, Medicine to Philosophy in French and beyond. Whatever their priorities, students come away with a new understanding of their subject matter as well as an expert familiarity with Paris. The international faculty includes scholars and academics, as well as creative professionals - artists, photographers, film makers, and writers from Paris and elsewhere.
L'Académie de France is an academic French immersion program for students in grades 9-12. It is held at the Internat d'Excellence Montpellier, a boarding school minutes away from the historic heart of Montpellier, France. L'Académie de France is a 100% immersion program, catering to students whose aim is to improve their spoken and written French by communicating exclusively in French throughout their time on the program. Students must have already completed at least two years of French in school to participate.