PÉLIQ-AN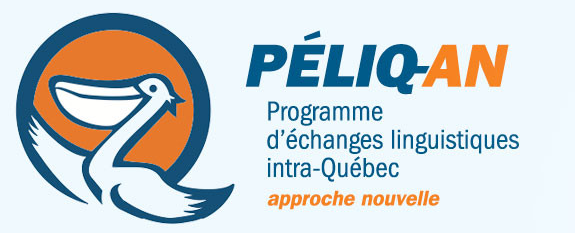 The Programme d'échanges linguistiques intra-Québec – approche nouvelle (PÉLIQ-AN) of the Ministère de l'Éducation et de l'Enseignement Supérieur (MEES) supports language exchange projects between groups of students from Québec's English and French schools.
It applies to elementary and secondary schools in the private and public sectors.
Exchange projects may take a wide variety of forms, according to the teachers' preferences.
There is a group on Facebook, https://www.facebook.com/groups/peliqan/ to facilitate the communication between teachers in Quebec for language exchange projects.