SayOui.ca NEW WEB PORTAL FOR YOUTH – ON BECOMING A FRENCH SECOND LANGUAGE TEACHER IN ONTARIO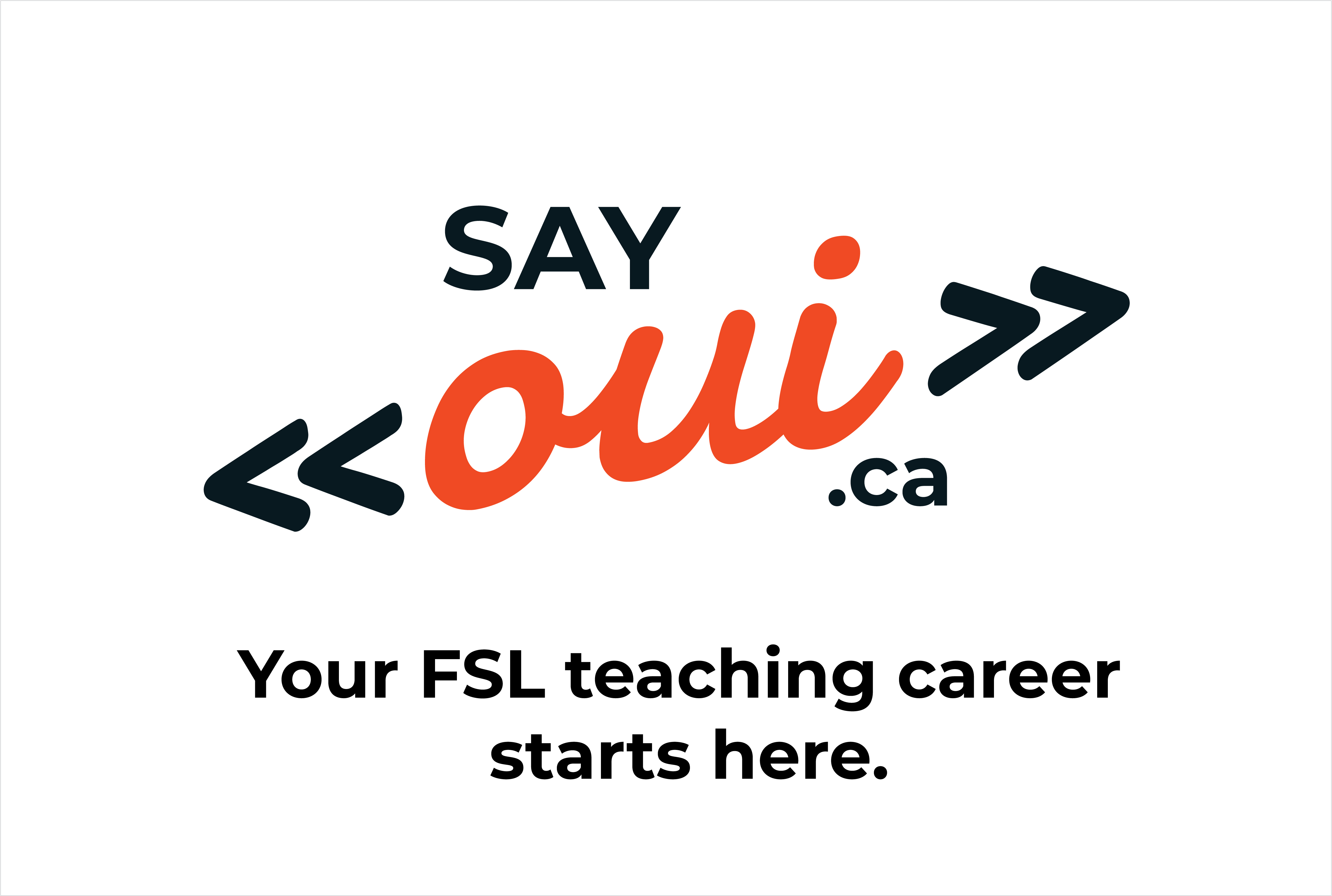 Discover SayOui.ca, a new bilingual web portal from Canadian Parents for French (Ontario) to inspire and inform students to become French Second Language teachers. You will find plenty of resources there! The goals of SayOui.ca are:
-Promote greater awareness of the pressing demand for FSL teachers as a valued profession;
-Identify experiential programs for youth to enhance French language skills while studying;
-Outline the educational paths to become a teacher in Ontario with proficiency in French and qualifications to teach French as a Second Language in the province;
- Provide links to all Faculties of Education in Ontario offering programs that lead to FSL teaching positions and highlight the unique characteristics of these programs.
Go check it out, explore the resources and take a quiz to see if this profession is a good fit for you!