WE Day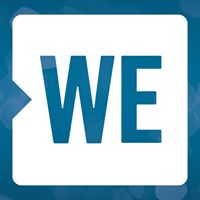 WE Day is a powerful, life-changing event that combines the energy of a live concert with the inspiration of extraordinary stories of leadership and change.
WE Day brings together world-renowned speakers and award-winning performers with tens of thousands of young people to celebrate their contributions and kick-start another year of change.
WE Day has evolved from a single event nearly a decade ago into a series of 14 stadium-sized events held across Canada, the United States and the UK. Tickets cannot be purchased to attend WE Day—you earn it through service. Through the yearlong WE Schools program, schools and groups take on one local and one global action and report back on their results to earn their way to WE Day. Thanks to their generous sponsors, the event itself is free to attend.
WE Day is an annual event with two event dates scheduled to take place in Montreal, Canada during the month of February. One event date is in English and the other date in French. Visit the website for additional details.