Chef à l'École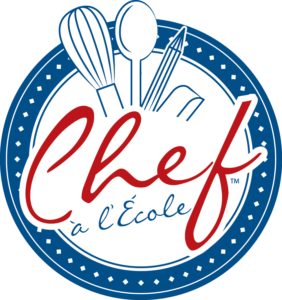 Chef à l'École will ignite a love for learning the French language while supporting your curriculum goals.  The program is an interactive hands on experience for students to expand their current French vocabulary while preparing recipes with a story based lesson in French Canadian culture.
Since 2003, thousands of students and hundreds of schools have experienced the Chef à l'École program.  The program is an in-school field trip experience for your class to enjoy.  Their chefs help students learn to appreciate French beyond the classroom experience without ever leaving their school. Chefs will provide an atmosphere of the French Culture represented in language, food, music, instruments, storytelling and classroom set up.
It is their goal is to make each visit unique while continuing to live up to the high standards and consistency that schools have come to expect. Programs are suitable for every age, ability and language level.