Education First, EF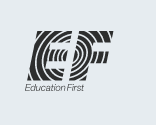 EF Education offers language immersion programs for adults and teenagers ages 13+. The programs start every single Monday throughout the entire year. So whether you are looking for a summer program or a gap year, we have an option for you as you can go for anywhere between 2 to 52 weeks.
EF courses are NF Services accredited - which constitutes a guarantee of seriousness in terms of quality of service. Youth are assured to be staying in good accommodations, have valuable educational services and appropriate supervision of activities.
The program allows you to learn a language while enjoying lots of cultural activities. Learn French in France where the living is good. Be it the beautiful landscapes or the even more beautiful French language, the opportunity to study French in France should not be missed. Whether you decide to go to the Mediterranean and soak up the sunshine in Nice or go to Paris where history is never further than around the corner, you'll realize that there is more to learning French in France than courses and textbooks. Students can choose to study in Paris, Saint-Raphael, and/or Nice.