Le Centre culturel franco-manitobain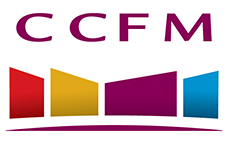 The Centre culturel franco-manitobain (CCFM) offers a variety of activities to suit all ages and all tastes. Recognized as a cultural centre and crossroad for French cultural life in Manitoba, it implements a performing arts and visual arts program as well as a community and educational program for residents of Manitoba. CCFM actively contribute to the cultural vitality of the Franco-Manitoban community and organizes events such as the Saint-Jean-Baptiste Day.
Educational outings:
The Young Audiences Series is for school age children. They have the opportunity to participate in activities that touch various artistic mediums while building their autonomy and creativity. These shows complement your lesson plans and support the provincial curriculum learning outcomes.