Living Arts Centre Mississauga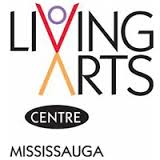 The Living Arts Centre is a dynamic place where students and teachers can explore the fantastic world of visual and dramatic arts. They offer multiple workshops and performances to enjoy during your field trip experience at the Living Arts Centre Mississauga. Workshops and performances have been selected to help teachers achieve the objectives of the Ontario curriculum for students in kindergarten to grade 8. Their programs will enhance your students' experiences in the arts by providing an enjoyable and differentiated learning environment outside of the classroom.
Selected school workshops and performances are available en français. Their bilingual instructors adapt their courses to accommodate all French levels - basic, intensive, immersion, and francophone. Contact the Living Arts Centre to learn how they can customize the contents of your selected workshop.
If you are not able to visit the Centre with your class, try one of their Outreach programs. Visit their website for details.