Le Théâtre la Tangente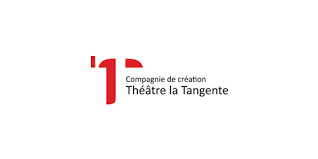 Le Théâtre la Tangente produces hybrid original works combining theatre, music, dance and video. Entertaining and thought provoking, the company's artistic projects are articulated in the constant evolution of its founding members who, engaged in writing, set design, music, lighting design, directing and acting, feed a complicity born from the exchange of ideas, the sensitivity and the interdependence of their respective disciplines to create original works. Each new work provokes the re-examination of the artistic process of artisans coming from different backgrounds. Le Théâtre la Tangente's founding members, Claude Guilmain and Louise Naubert are multidisciplinary and versatile artists.
Le Théâtre la Tangente was founded out of the need to explore and create original works in French and to counter Toronto's artistic francophone community's isolation by building bridges with francophone and francophile communities . A new work is produced in Toronto every two years and toured the following year. The public is always invited to witness the development of a new work by attending readings and workshops followed by discussions with the artists. Productions are now either subtitled in English or presented with English audio.