L'Express – Toronto French Newspaper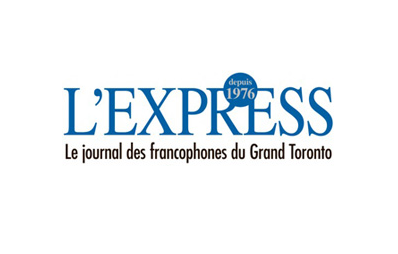 L'Express de Toronto is a Toronto-based French language Canadian newspaper. The newspaper was founded in 1976 by Jean Mazaré, a student at the Ontario College of Art. L'express connects readers with Ontario's Francophone community, covers current events and reports information regarding the Greater Toronto Area.
Newspaper is available both in print and online.