Museums of Mississauga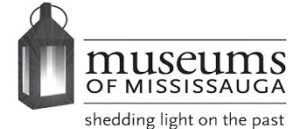 The Museums of Mississauga bring heritage to life by visually narrating the early settler experience and life in the nineteenth century through to the modern era.  Education programs offer students a unique opportunity to experience our shared living heritage.
The Museums of Mississauga offer a wide range of learning opportunities that engage students of all ages, kindergarten - grade 12. Through historical artifacts, hands on activities, stories and interactive presentations, the museum's education programs help students immerse themselves into historical experiences that celebrate Canada's cultural heritage.
All programs link to the Ontario Curriculum and include hands-on elements to enhance learning. Come to the Museums or let the Museums come to you. Programmes en Français / French Immersion programs are available for students of all ages.
Visit the website for additional program details and location options.