MWS Montreal French Camps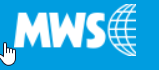 MWS Student Camps, established in 1983, have been a part of the language learning experience in Canada for the past 36 years.
MWS Montreal French Camps offer a French immersion experience for Canadian and international students, located at McGill University in the center of Montreal.
This is an overnight camp, but residential and day camp options are available.
MWS Montreal French Camps are divided into three sections: Junior Camp (ages 7 to 10), Intermediate Camp (ages 11- 13) and Senior Camp (ages 14 to 17).
Programs include language study, daily excursions (age specific) and camp activities. Full day trips include visits to Quebec City and Ottawa.
Where: Montreal, QC
Ages: 7 – 17 years old