My French Club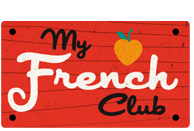 My French Club is dedicated to providing unique enrichment programs in French, in a cost effective manner. Their aim is to empower families interested in complementing their children's education by ensuring their active use of their French skills is applied outside of the classroom. Instructors are carefully selected Francophone and Francophiles who are passionate and enthusiastic in teaching.
Services:
Camps
Camps are filled with coaching sessions, academic activities, vocabulary building, role playing and reading comprehension. A variety of programs are available for different age groups throughout the year including holiday, summer, winter and March Breaks camps in a variety of fun subjects and areas of focus.
Programs
My French Club offers a variety of educational programs to children and young adults enrolled in French Immersion, French as a Second Language (Core French) and also students with no prior knowledge of French. Programs offered are very diverse and are catered to meet all needs. Courses include homework clubs, on-line programming, cooking classes, storytelling and more.
NOTE: Services are available at multiple locations in the city of Brampton, Mississauga and Oakville. Visit website for registration and location details.