The Association culturelle franco manitobaine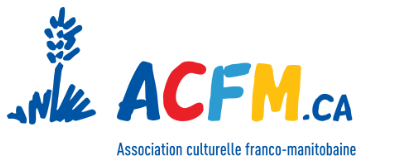 The Association culturelle franco manitobaine (ACFM) (Franco-Manitoban Cultural Association) is the spokes-organization which unites the cultural committees of the Francophonie of rural Manitoba. It contributes to the development of francophone culture by assuring the implementation of adequate cultural programming by supporting its members.
The organization is offering « L'ACFM au Festival » a large-scale event where artists and artisans have the opportunity to promote their cultural diversity through song, music, dance and hand-crafted items.
L'ACFM au Festival is also a great opportunity for emerging artists to perform and eventually "tour" in these communities. This activity is made possible by a longstanding partnership with the Festival du Voyageur and local artists. Also, thanks to a long standing tradition of support from Francofonds, rural talent is put on display at the Festival du Voyageur!