The Lefebvre Monumen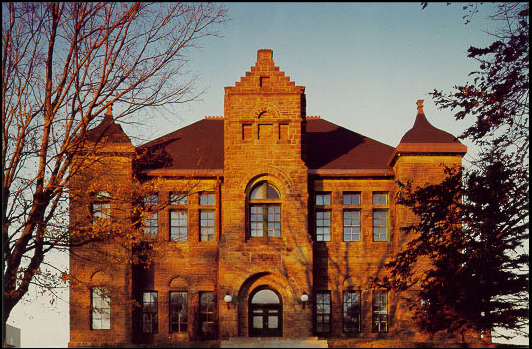 Built in 1897, the Lefebvre Monument was originally part of St. Joseph's College. Recognized as a National Historic Site of Canada in 1994, the building hosts each year several shows.
The Monument-Lefebvre Theater:
Created in September 2011, Monument Troupe's goal is to provide residents of Memramcook and the surrounding area with a captivating cultural experience through Francophone and/or Acadian performances. The Odyssey Exhibition
You will also find the exhibition L'Odyssée du peuple acadien, which retraces the milestones of the Acadian Renaissance.
Shop:
Monument-Lefebvre has a great Acadian cultural product shop open all year! You will find CDs, DVDs, books, posters and Acadian souvenirs and local products!
School Programs and Activities:
A school trip to Monument-Lefebvre National Historic Site is a unique opportunity for students to discover the rich Acadian heritage.
School program Exploring Acadia!
• First explorers (kindergarten to grade 3)
• Young explorers (4th to 6th grade)
• Apprentice explorers (Grades 7 and 8)
• Great explorers (grades 9 to 12)