Université de Montréal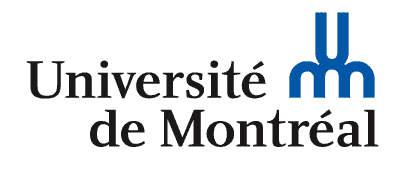 Université de Montréal ( UdeM ) is a public research university in Montreal, Quebec, Canada. The francophone institution comprises thirteen faculties, more than sixty departments and two affiliated schools: the École Polytechnique (School of Engineering) and HEC Montréal (School of Business). It offers more than 650 undergraduate programmes and graduate programmes, including 71 doctoral programmes. The Times Higher Education World University Rankings of 2014-2015 ranks the Université de Montréal at 113th place globally. The Université de Montréal made it to the 83rd position worldwide according to the Quacquarelli Symonds (QS) World University rankings for 2014-2015 (undergraduate category).
The university has Quebec's largest sponsored research income and the third largest in Canada as of 2011. More than 55,000 students are enrolled in undergraduate and graduate programs, making it the second-largest university in Canada in terms of student enrolment.
Université de Montréal offers French language supports to help students succeed in their graduate program. Whether you're very comfortable with French or an English-speaking student not familiar with the language at all, students can access a wide range of helpful tools provided by the university.