Université Laval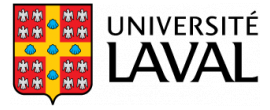 As North America's first French-language university, Université Laval draws strength from its history and vitality.
A well-rounded university:
Some 500 programs
Renowned mobility and exchange programs
Some 750 partnership agreements with some 500 universities in nearly 70 countries
For over 75 years, l'École de langues de l'Université Laval (ÉLUL) has been renowned for its outstanding French as a Foreign Language program. Today, it is the gateway to the University for those aged 18 and over wishing to begin French studies, or to perfect their knowledge of the language. Participants experience language and socio-cultural activities in total immersion at their Québec city location. The program is offered throughout the year.