University of Ottawa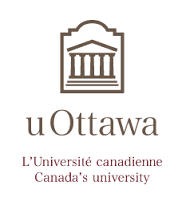 The University of Ottawa ( uOttawa ) is the largest bilingual (English-French) university in the world. Located at the heart of Canada's capital, we have ready access to the great institutions of our country. Our advances in social sciences, health, science and the humanities make uOttawa a unique place to learn, grow and excel.
Students completing their undergraduate at the University of Ottawa have the option to enrol in the Second Language Institute French Immersion program. Students will study partially in French while earning their undergraduate degree of choice. French Immersion is offered in 60 programs in the Humanities faculty and another 26 programs in the faculties of Science and Engineering through the Extended French Stream program.
French Immersion students have access to a wide variety of resources on campus including a mentor centre, French writing help, and numerous opportunities to apply the French language outside the classroom in the Nation's Capital.
Also, the University of Ottawa's Official Languages and Bilingualism Institute (OLBI) offers summer professional development workshops for FSL elementary and secondary teachers of Core French, Extended French, Intensive French, and Immersion.
This program is open to all Canadian teachers and also to teachers from abroad. The Ontario Ministry of Education provides bursaries for teachers who work in one of the English-language school boards in the province. Long-term occasional (LTO) teachers in these boards are also eligible.