Glendon College – York University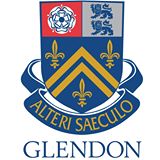 A part of York University located in Toronto, Glendon College offers a university education unique in Canada for its combination of quality academic offerings, campus experience, and commitment to bilingualism. Glendon College offers a B.Ed and IBA in French Studies and also beginner to advance FSL courses in the Extended Learning program.
Services:
Camps
Glendon also offers "Camp Glendon", a bilingual summer camp held on the beautiful Glendon College campus in July and August. Camp Glendon gives children and youth ages 5 to 15 the opportunity to enhance their sports, arts, leadership and social skills while at the same time building French and English language skills and vocabulary. The campus features award-winning sports facilities, art studios, learning labs, spectacular grounds and diverse nature!